August Meeting 2023 – Ankara Material Ideas For August Meeting
August is quickly approaching, just around the corner, and there are still some women who have not yet reached a consensus on various aspects of an upcoming glamorous gathering.
These aspects include deciding on the menu, planning activities, and selecting the appropriate clothing to showcase their beautiful attire. For those who are unfamiliar with this annual event called the "August meeting," I will provide an explanation.
One challenge observed during this event is the tendency for wealthy and influential women to intimidate others by displaying expensive clothing and accessories.
To address this issue, a decision was made to introduce prechosen uniforms for all attendees. This helped alleviate the pressure and competition, ensuring that the focus remained on the purpose of the meeting and encouraging the participation of all women.
What is August Meeting?
The August gathering is an annual event hosted by Igbo women, traditionally taking place in August. It holds immense significance as a homecoming celebration, where Igbo women, both from the diaspora and cities, reunite with their local counterparts in their ancestral villages.
The primary objective of this gathering is to engage in constructive conversations covering a wide range of subjects, including community development, conflict resolution, human development, socioeconomic ventures, and cultural affairs.
If you are in need of ideas or materials for this year's August meeting, I have prepared some samples that may be helpful to you.
One
The material is highly vibrant and reflective, making it a versatile choice that can be paired with a black or white hairtye or gele. You won't have to stress about finding the perfect accessory for your hair.
Two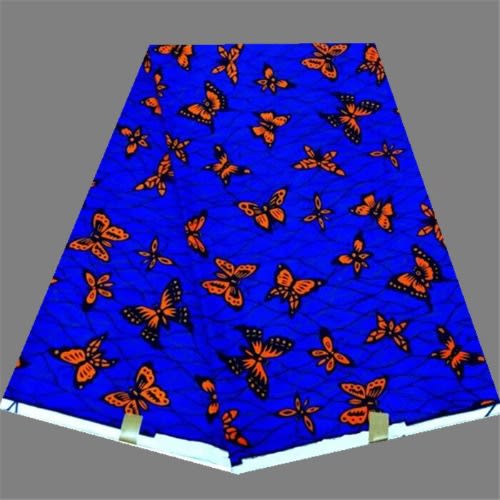 This blue Ankara can be likened to that "star pattern Ankara" which is very prevalent among women. This material could bring out all of the levels of wife material in you.
Three
Wow! Just wow!! Negodi nkaa. I lack words to describe this pattern, and it is just awesome.
Four
I know you have this already, I just brought it here to remind you that you do and could reuse it. Women who do not have this ankara material in Nigeria are either new to womanhood or too new to womanhood.
Five
I know, right, I have the best taste in fashion. Do not say thank you, we are friends.
Six
This is absolutely glorious, it can also go with whatsoever you wear. Try this one with any lace as the blouse.
There are numerous varieties of Ankara fabrics available in markets and online samples. I discovered some that are particularly suitable for mature women. I hope you find them useful. Creating blouses that complement these fabrics will enhance their overall beauty.
See Also: 2023 Nail Art Ideas – 20 Nail Art Ideas For Your Wedding, Outing And Other Occasions
Imagine how glamorous you will look on the Thanksgiving Sunday, with your kids and spectators applauding and cheering for you. Additionally, selecting the perfect hairstyles and shoes will further enhance your beauty. Therefore, it is important to make the right choices when choosing your hair ties and shoes.
Lastly, it's important to prioritize looking good without putting undue pressure on your husband or becoming resentful if he can't afford to support your appearance for a meeting financially. Instead, consider alternative options such as styling your hair, getting your makeup done at a beauty store, or repurposing old accessories.
Remember that the August meetings only last for a few days, whereas there is a whole lifetime to live beyond that. Rather than comparing yourself to other women with wealthy husbands, focus on managing what you have and appreciating the support your husband can provide. Wishing you a safe journey to and from the meeting.