Engagement Rings – 10 Best Engagement Ring Styles For 2023
"What kind of engagement ring would you like for your future wife again? Don't stress about finding the perfect ring for your potential wife; we're here to help you make the best decision.
In this blog post, we've curated a collection of the most delightful, charming, and irresistible engagement rings your spouse will never say no to on the special day you propose. Take your time to read through and pick your favorite."
Engagement Ring Styles vs Settings
Engagement ring settings typically pertain to how gemstones are securely placed onto the metal band of the ring. These settings play a significant role in attracting attention and acting as the focal point of the call. On the other hand, engagement ring styles encompass the ring's overall design, including options like three-stone, paved, or cathedral settings.
Best Engagement Ring Styles
1. Solitaire
Derived from the French word for "alone," a solitaire ring features a solitary diamond as its centrepiece. Renowned as one of the most favoured engagement ring styles, this design exudes grace through simplicity. The diamond is typically set in a raised position, enabling optimal exposure to light and enhancing its brilliance. This style is well-suited for individuals who appreciate a timeless and classic aesthetic.
2. Halo
This enchanting ring style features a central gemstone encircled by a "halo" of smaller diamonds, accentuating its brilliance and creating an illusion of increased size. Ideal for the trendsetting woman, this design is poised to become the epitome of a modern classic, combining timeless elegance and contemporary flair.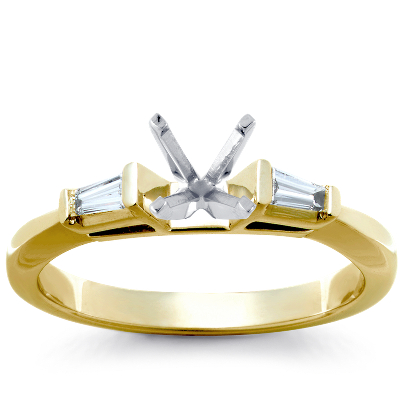 3. Three-Stone
Referred to as a trinity or trilogy ring, this style showcases a trio of gemstones, representing the journey of your past, present, and future together. The central gemstone is typically elevated above the accompanying side gemstones, drawing attention to the larger stone and imparting a sense of depth to the ring. This option is perfect for individuals who appreciate the sentimental value and enjoy the symbolism behind their jewellery choices.
4. PAVÉ
Derived from the French term for "paved," a pavé ring features gemstones set closely together, minimizing the visibility of metal in between. The clustered diamonds create the illusion of a continuous diamond surface along the band. This design could be an ideal selection if you desire an exceptionally radiant and sparkling ring.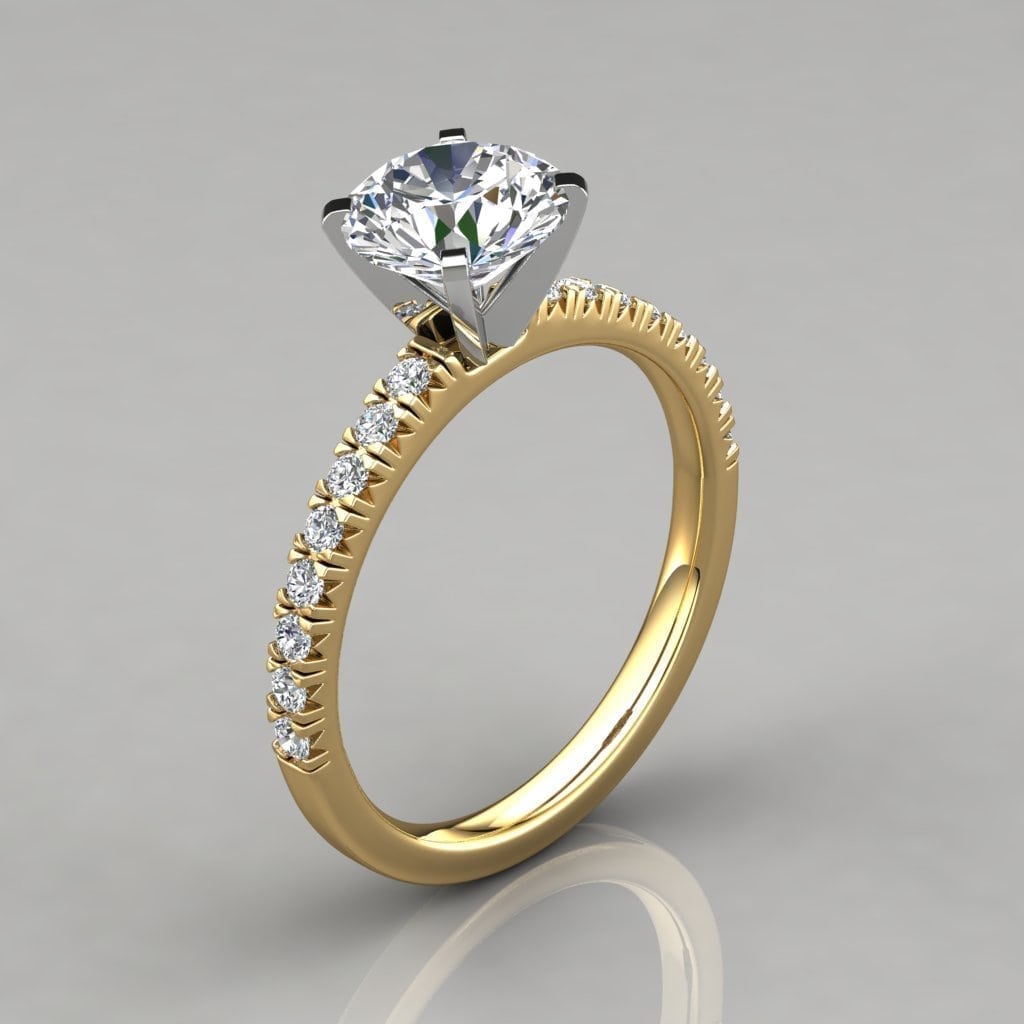 5. CLASSIC
Timeless designs and traditional cuts take centre stage in classic engagement rings, accentuating the beauty of the central stone. Characterized by clean lines, solitaire settings, and delicate pavé accents, these rings are widely recognized as embodying the essence of "classic" style. This ring style appeals to a broad spectrum of individuals, from those who cherish tradition to those who desire a captivating and brilliant sparkle.
6. INFINITY
Infinity engagement rings present a modern and stylish option that symbolically represents the intertwining of two individuals in the marriage. The band's lines elegantly twist together to form the shape of an infinity sign, showcasing a distinctive design. This remarkable symbolism captures the infinite nature of love and emphasizes the everlasting commitment shared between a husband and wife.
7. CATHEDRAL
In a cathedral setting, the central diamond is securely cradled between bands that extend from each side, creating an angled structure that directs attention towards the gemstone. This setting offers aesthetic appeal and practicality, providing substantial protection for the diamond. This makes it an excellent choice for individuals leading active lifestyles, ensuring the diamond remains secure while on the move.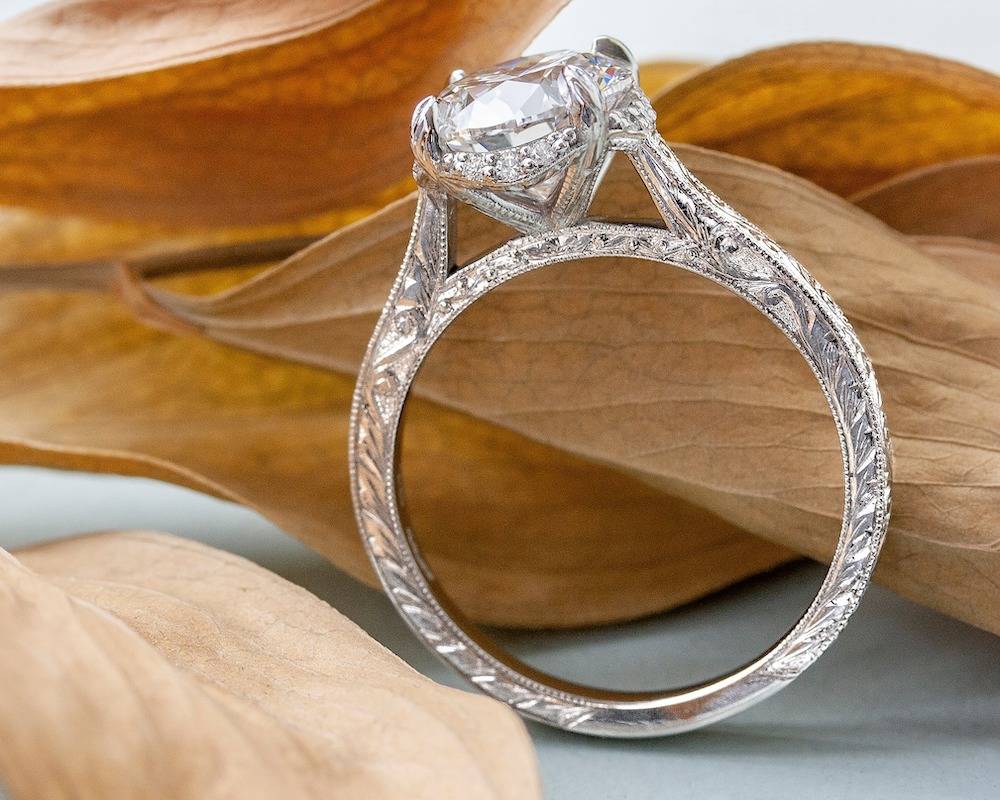 8. Vintage
Eternal beauty never goes out of fashion. Shane Co.'s "reinvented vintage" engagement rings capture the exquisite charm of a bygone era while adding a modern touch. These rings combine intricate engravings, delicate milgrain detailing, and indescribable allure to evoke a timeless romance and captivating allure that transcends boundaries.
9. Channel-set
Tiny diamonds are delicately set along the band to enhance the radiance of the central diamond. With its contemporary and sleek appearance, this engagement ring style is designed to captivate and inspire the modern woman.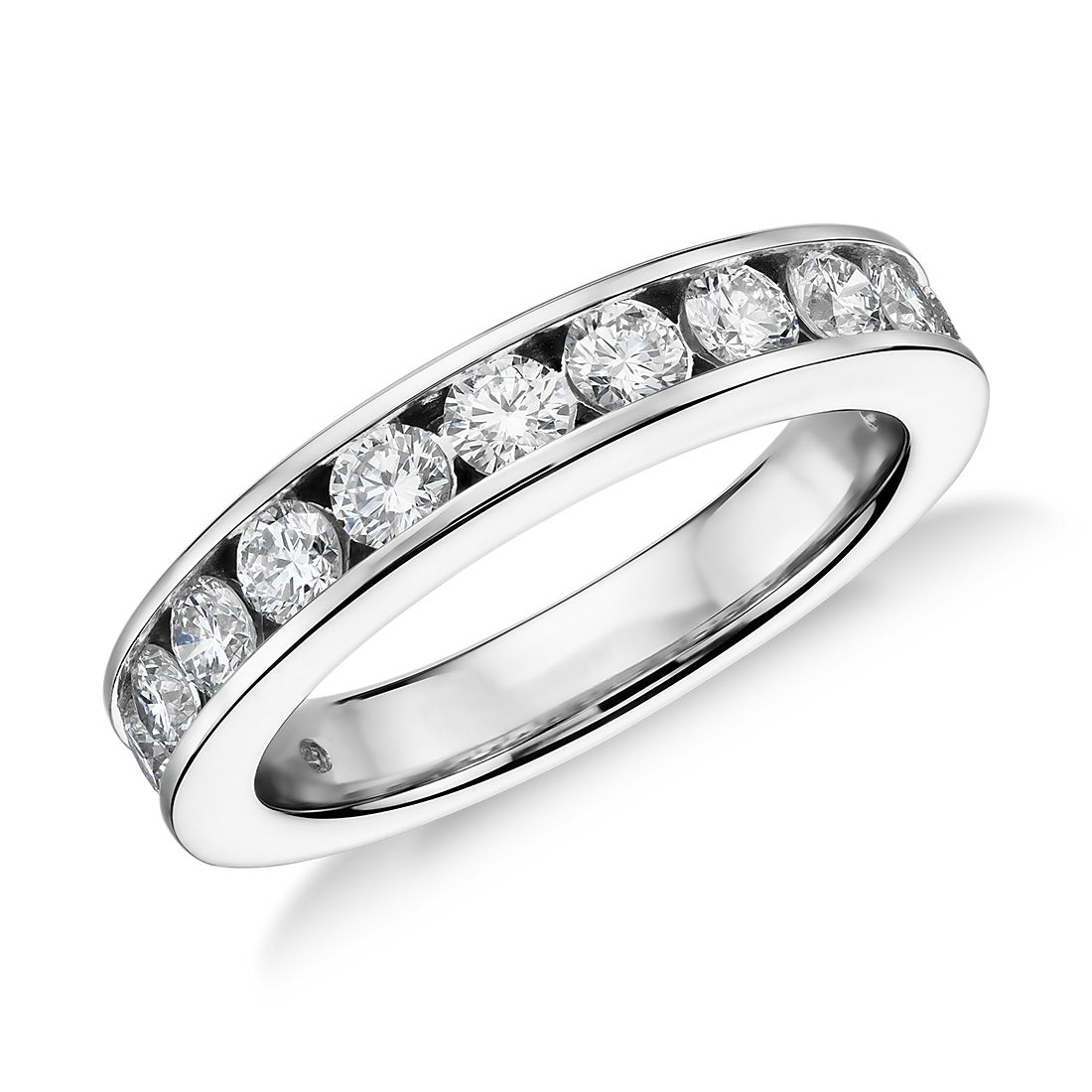 10. Swirl
Exuding femininity, romance, and elegance, this engagement ring style showcases a graceful "swirl" of metal surrounding the diamond. Typically available as a matching set, the wedding band complements the unique and enchanting shape of the engagement ring. This design appeals to artistic and imaginative individuals who appreciate its artistic beauty and distinctive allure.