Package Forwarding – Meaning, Process, and 3 Benefits
Package forwarding plays a pivotal role within the transportation and export sector, serving as a valuable resource for numerous companies seeking to streamline and simplify their shipping processes. Importing and exporting goods, particularly for large-scale manufacturers dealing with substantial bulk orders, can incur significant expenses and consume considerable time.
Moreover, the surge in eCommerce has led to the emergence of numerous new businesses and services that cater to online retail, including package forwarding. In contrast to conventional mail forwarding or redirection services, package forwarding offers a remarkably convenient solution for individuals who prefer to shop online, particularly from international retailers. Many of these services are facilitated through various shipping applications.
You might be wondering whether package forwarding is beneficial for retailers or if it's primarily geared towards consumers. This article provides comprehensive insights into the world of package forwarding.
What is Package Forwarding?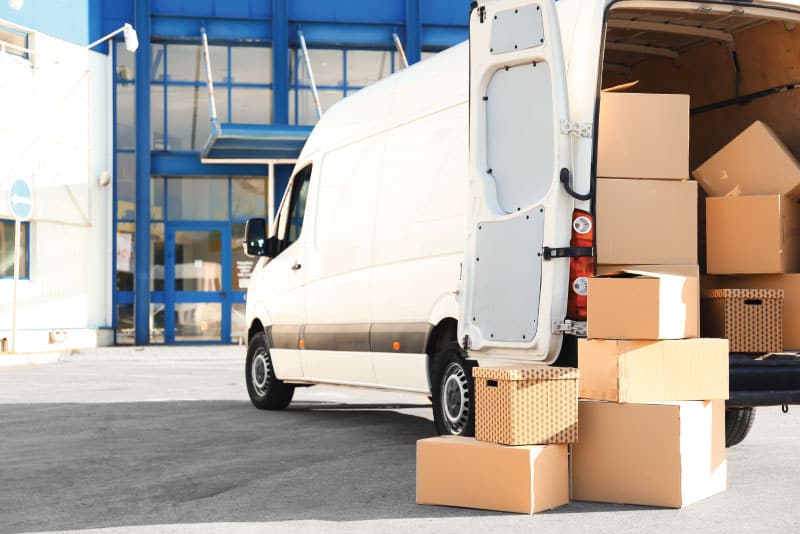 Parcel forwarding, or package forwarding, distinguishes itself from global mail forwarding in several ways.
For instance, parcel forwarding is a specialized service that facilitates online shopping for international customers from their preferred overseas stores or across international borders. This process is made significantly more convenient with the assistance of parcel forwarding software.
In summary, this service offers a variety of benefits to both consumers and businesses, including providing a delivery address within the shopper's country of purchase.
Also See: Customer Trust – Meaning, Importance, and 5 Strategic Ways To Gain It
International shoppers enjoy several advantages when they have their purchases shipped to either their domestic address or a virtual address, including:
A thorough inspection service for their items.
International shipping services to have their purchases delivered to their home country.
The delivery of each package to their home or the specified final delivery address.
These conveniences enable consumers to engage in international online shopping easily, akin to purchasing from domestic eCommerce websites.
Process of Package Forwarding
Package forwarding may seem complex when online stores in the United States do not offer international delivery or when the shipping costs to your country are prohibitively high. However, you can simplify this process by registering with a package forwarding service, making it more affordable and convenient to shop from any U.S. online store. So, how does it work? Here's the breakdown:
Related: Online Store For Outdoor And Camping Gear – 10 Best Online Store For Outdoor And Camping Gear
Sign up with a package forwarding service, such as BoxOn. Some services operate on a membership basis, allowing you to choose from basic service levels or ones with enhanced features and shipping discounts.
The service provider assigns you a virtual address in the United States. It's important to note that this address is not truly virtual but a physical location, typically a warehouse owned by your service provider or one of its logistics partners.
When you purchase from a U.S. online store, you can select your desired items and proceed to the checkout page for payment and delivery arrangements.
During the checkout process, you use the virtual address as the shipping destination for your products, enabling the vendor to send your order to the package forwarding company's warehouse.
Upon receipt of your items, the forwarding company unpacks and inspects them according to your specifications and then repackages them for international shipping to your home country.
The forwarding company handles the international shipment of your items to your home country, often at a discounted shipping rate. They also manage all customs clearance procedures on your behalf.
Finally, the forwarding company delivers your items to your doorstep, ensuring a seamless shopping experience from U.S. online stores.
Also Chcek: Online Store For Smartphones And Mobile Devices – 6 Top Online Store For Smartphones And Mobile Devices In Nigeria
Benefits of Package Forwarding for the Consumers
Nonetheless, purchasing items online from foreign sources can never be as straightforward as shopping from a domestic online store. Nevertheless, the previous example illustrates the ease package forwarding offers international shoppers, highlighting simplicity as one of the cherished advantages for consumers.
Furthermore, numerous advantages exist for consumers who register with a package forwarding service. Here are a few of these benefits:
1. Shopping Freedom
Individuals utilizing a package forwarding service can make purchases from any international online store, with the only requirement being that the store operates in a country supported by the service. Additionally, they can set aside concerns about the costs and policies of international shipping services vendors, as the package forwarding service expertly manages all such matters.
2. More Buying Power
Typically, freight or logistics firms such as BoxOn offer package forwarding services tend to provide more cost-effective international shipping rates than those offered directly by retailers. As a result, consumers can enjoy cost savings with these services, enabling them to indulge in more shopping without being burdened by additional charges.
3. Value-Added Services
Several package forwarding services offer additional perks to their members. For example, they may give clients digital images of their unpacked items at the warehouse or allow them to consolidate multiple orders for reduced shipping costs.
Reason You Should Partner with a Package Forwarding Service Provider?
Entering into a partnership with a package forwarding service provider is wise if you've been contemplating it. You may have wondered whether there are any advantages to teaming up with one of these package forwarding service providers.
The response to this query primarily hinges on the specific parcel-forwarding companies you explore. The greatest benefits for your business will likely stem from companies integrating package forwarding with other international fulfilment or logistics services.