Bill Gates Places Billion-dollar Investment In Heineken Before Budweiser's Dispute, Challenging The Dominance Of The Beer Industry 
Bill Gates, the billionaire and co-founder of Microsoft Corp., has recently made a big move in the beer industry. He has gained much attention after acquiring a significant portion of Heineken Holding NV, a Dutch company worth almost $1 billion.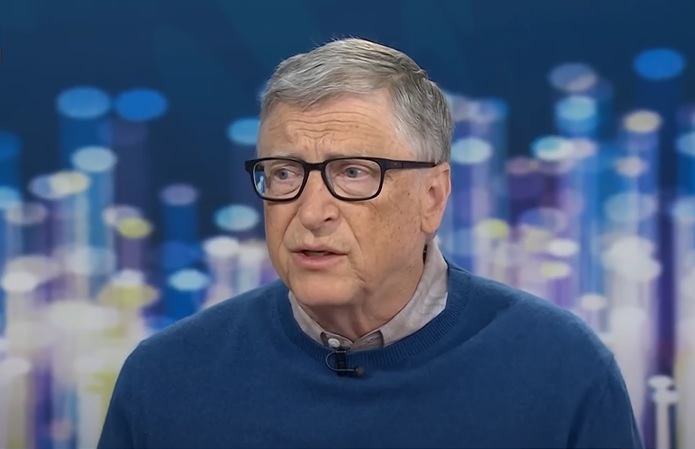 This transaction occurred on February 17th when Gates bought 10.8 million shares worth $939.87 million, as per the Netherlands' Financial Markets Authority (AFM) filing. Interestingly, the purchase coincided with the major sale of Heineken shares by FEMSA, the company's major Mexican shareholder.
This well-timed investment by Gates comes when Anheuser-Busch, another beer company, is facing some controversy and experiencing a decline in business. As a result, Gates may see a significant increase in his investment due to these factors.
For those familiar with Gates' previous investments in the beer industry, it is no surprise that he has shown interest in Heineken.
In 2007, Gates invested $392 million in FEMSA, but when the company sold its brewery to Heineken in 2010, Gates redirected his investment towards the Dutch brewing company. Gates is a significant player in the global beer market with his current stake in Heineken.
Despite his large investments in the industry, Gates has openly shared that he is not a big beer drinker. In a Reddit "Ask Me Anything" session, Gates admitted to only drinking light beer at events like baseball games to blend in with other beer enthusiasts. He apologized to "real beer drinkers", who may have expected a different response.
Anheuser-Busch InBev SA (AB InBev), the owner of Budweiser, is currently facing challenges. A boycott led by conservative activists has caused a 15.39% decline in AB InBev's stock over the past month, resulting in a loss of over $17 billion in market value.
Recent reports from May 30 indicate that Bud Light sales have hit a new low, with a decline of 25.7% in sales, following a previous week's drop of 24.6%. This marks the sixth consecutive week of decreasing sales, which started after transgender influencer Dylan Mulvaney endorsed Bud Light on April 1.
According to Fox Business, the company's market value has fallen by $27 billion, with shares nearing a bear market.
Despite not being a beer enthusiast, Gates' strategic investments in the beer industry are gaining considerable attention. As Heineken deals with the divestment of FEMSA and Anheuser-Busch InBev faces the consequences of a boycott, it is evident that the beer industry is susceptible to changing consumer sentiments and external factors.
Regardless of one's preferences, whether a social drinker or a non-drinker, Gates' investment strategy inspires wise investment decisions.