Scholarship For International Students – One Young World 2023 PEACE Programme Scholarship 
One Young World and the SEUPB have joined forces to launch the PEACE Programme Ambassador scholarship.
This program will allow up to twenty young leaders who have participated in Peace4Youth projects or any youth project funded under the Local Authority Peace Action Plans to attend the One Young World Summit 2023 and obtain lifetime membership in the global One Young World Ambassador Community.
During the Summit, The PEACE Programme Ambassadors will participate in four transformative days of speeches, panels, networking, and workshops to accelerate their leadership and projects.
This scholarship has been established to acknowledge the significant role of young leaders in ensuring a peaceful and inclusive future for the region. The SEUPB's support will ensure that future young leaders who positively impact peace-building in their communities are well-represented.
All Ambassadors will receive lifetime membership of the One Young World Ambassador Community of 15,000+ young leaders in 190+ countries.
As part of this global community, Ambassadors will be eligible to join exclusive events and opportunities, connect with other One Young World Ambassadors in 190+ countries, and participate in One Young World's six-month Action Accelerator to help develop their own social actions.
About One Young World
The root cause of every worldwide crisis can be traced back to ineffective leadership. However, the current generation is the most knowledgeable, well-educated, and connected in history.
One Young World recognizes, highlights, and links the most influential young leaders worldwide to foster better leadership that is more accountable and efficient.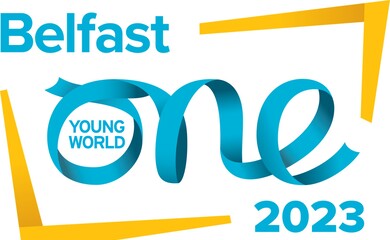 The One Young World Summit brings together the most promising young professionals from around the globe and various industries to expedite social progress.
One Young World PEACE Programme Ambassador Scholarship
| | |
| --- | --- |
| Type | College School |
| Organisation | One Young World |
| Country to study | – |
| School to study | – |
| Course to study | Not specified |
| State of Origin | – |
| Gender | Men and Women |
| Application Deadline | June 19, 2023 |
Aim And Benefits Of Scholarship
Before the event, pre-Summit programming will be available to help individuals prepare for the event.
Participants can attend the One Young World Summit 2023 in Belfast.
Participants will receive lifelong membership to the One Young World Ambassador Community and be assured a spot in One Young World's 2023/2024 Action Accelerator Programme.
Check: Nokia Foundation Scholarships: 2023-2024 Scholarships For International Students
Requirements For Scholarship Qualification
The scholarship is designed for individuals who are young and possess leadership qualities:
Individuals who fall within the age range of 18 to 30 are eligible.
Residency should be in Northern Ireland or one of the six border countries of Ireland, which constitute the Peace Programme Area. These countries include Counties Donegal, Sligo, Leitrim, Cavan, Monaghan, and Louth.
To qualify, applicants must meet one of the following criteria:

Have prior involvement in a project that received support from the Peace Programme, specifically through Peace4Youth.
Have previous participation in a youth project supported by the Peace Programme, operating under one of the Local Authority Peace Action plans.
Process For One Young World PEACE Programme Ambassador Scholarship
The selected individuals will showcase or exhibit
Previous involvement in peacebuilding projects or initiatives.
Evidence of making a meaningful difference in the field of peacebuilding.
Displayed leadership qualities.
High motivation to actively engage in the One Young World Summit and contribute to the community.
Strong desire to enhance personal social impact and contribute to advancing PEACEPLUS projects.
Recommended: MTN Scholarship – MTN Foundation Scholarship For All Nigerian Students 2023/2024
Application Deadline
June 19, 2023
How to Apply
Please proceed to the following location if you are interested and meet the requirements. One Young World on www.oneyoungworld.com to apply.