UEFA Champions League : Vinicius Junior Equals Cristiano Ronaldo's Record.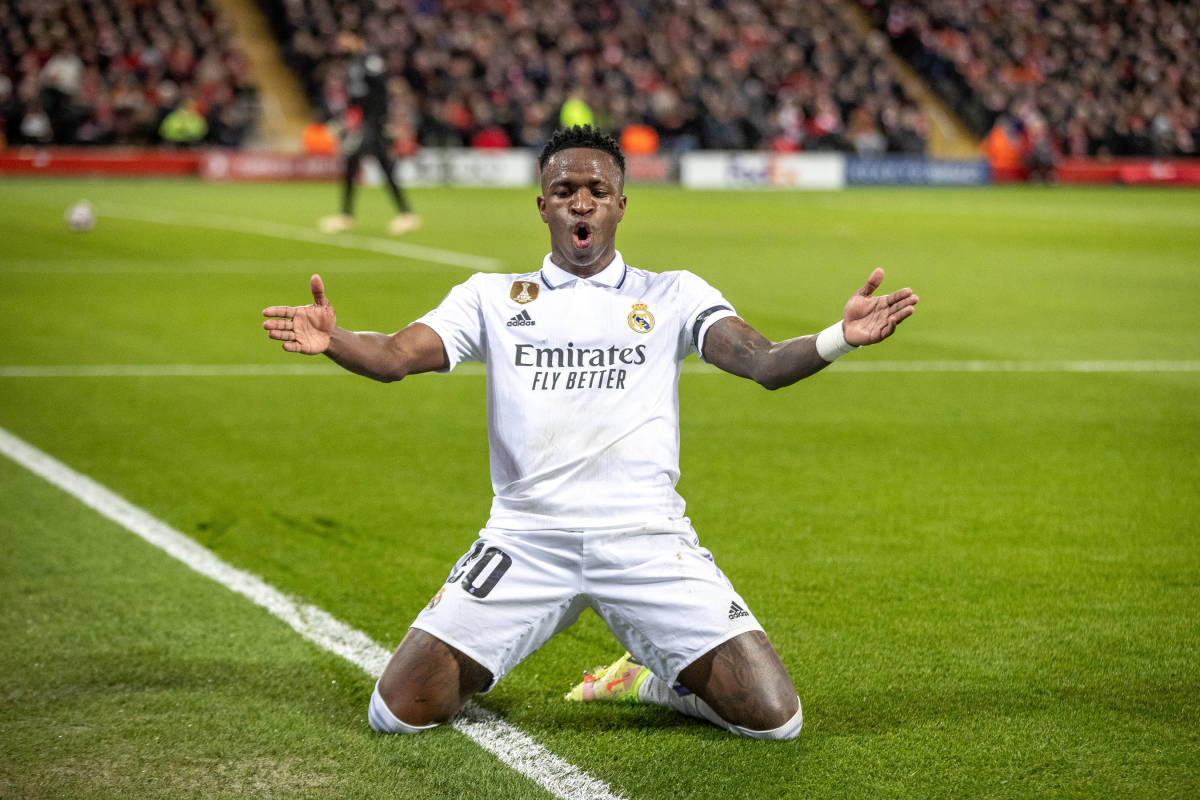 Real Madrid and Manchester City played a 1-1 draw in the first leg of their UEFA Champions League semi-final match at Santiago Bernabeu. Although Real Madrid may feel disappointed with the result as they played at home, it gives Manchester City a slight advantage.
However, it should be noted that Manchester City dominated certain aspects of the game. Vinicius Junior, a winger for Real Madrid, scored an impressive goal in the first leg of the Champions League semi-finals against Manchester City on May 9th. This goal helped Real Madrid to equal Cristiano Ronaldo's UEFA Champions League record.
Vinicius Junior has made 11 consecutive starts in the Champions League, breaking the record held by Cristiano Ronaldo, the competition's leading goalscorer.
In the 36th minute, Vinicius Junior charged towards the Manchester City defence and powerfully struck the ball towards the City goal, successfully beating Ederson. The 22-year-old's shot was an excellent display of skill. Vinicius has scored 23 goals and assisted 21 times in 51 matches across various competitions for Los Blancos.
Vinicius Junior, who scored the decisive goal for Real Madrid in the Champions League final against Liverpool last season, again demonstrates his importance to the team in pursuing a 15th UCL title this season.
Vinicius' progress over the last few seasons is noteworthy, and it's evident that Carlo Ancelotti has played a significant role in his development, given that it's under his leadership that we've seen the transformation of the Brazilian winger.
Vinicius was an unreliable winger for Real Madrid for a considerable period. Although he possessed undeniable talent, he often lacked the goal-scoring ability and occasionally delivered subpar performances.
During the last two seasons, Vinicius has improved significantly and has become one of Real Madrid's most dependable players in scoring goals. His impressive record of scoring or assisting in 11 consecutive Champions League starts is a testament to his abilities.
If Real Madrid wants to advance to the final, they will need Vinicius to perform well in the second leg against Manchester City.