What is a virtual Address, and How Does it Work
Interested in understanding what a virtual address is and how it functions? In this article, we'll guide you through its definition and the steps involved in its operation.
What is a Virtual Address
A virtual address is a real address you can use as a mailing address without needing a physical location. It functions as a designated mailing address for business purposes. With the increasing trend of online business operations, virtual addresses have become more popular. They can offer cost savings to companies by eliminating the expenses associated with maintaining a physical office space.
The cost of a virtual address can vary depending on the provider and the location of the address itself. Typically, virtual addresses range in price from $10 to $50 per month. Some providers may offer additional services for an extra fee, such as mail forwarding, document scanning, or even access to a virtual receptionist.
Also Read: Best Package Forwarding Service – See The 9 Best Package Forwarding Service
How Does Virtual Address Work?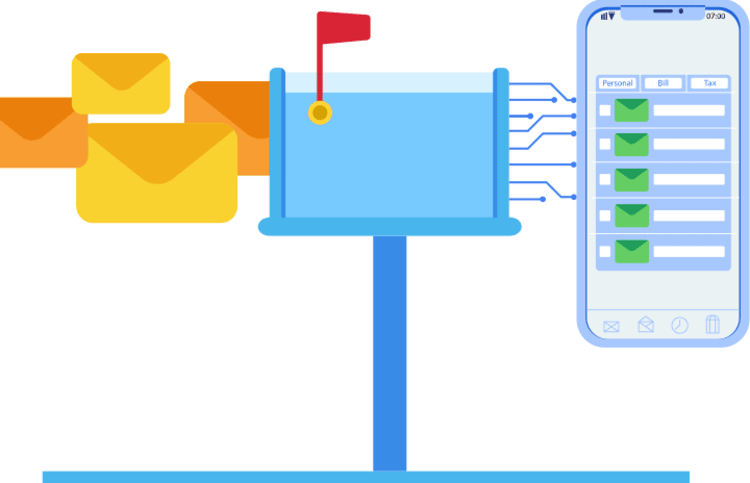 Also See: Package Forwarding – Meaning, Process, and 3 Benefits
Here are the steps on how it works
Registration: Sign up for a virtual office address service through a provider that offers this service.
Address Selection: You can select a physical address for your virtual office, often in a prestigious location.
Mail and Package Handling: Once you secure your virtual office address, you can utilize it as your business address for all your mail and package deliveries.
Notification: The virtual office provider receives your incoming mail and packages and informs you of their arrival, typically via email or their online platform.
Decision-Making: At this point, you can decide how to handle your mail and packages. You have options such as forwarding them to your location, holding them for personal pickup, or even requesting that they be opened and scanned.
Receipt: After making your decision, you can either collect your mail and packages in person or arrange for them to be forwarded to your preferred location.
Conclusion
A virtual office address offers a practical solution for receiving mail and packages without needing physical office space. This service is particularly beneficial for remote workers and small businesses operating online.